The Magical Island
Believed to have inspired the mythical Bali Hai from James Michener's Tales of the South Pacific, Moorea is one of the most scenically striking islands in French Polynesia. Despite her immaculate beauty, she is far from unapproachable. Possessing a relaxed vibe and welcoming spirit, Moorea is just as warm and inviting as the Tahitians lucky enough to call this island home.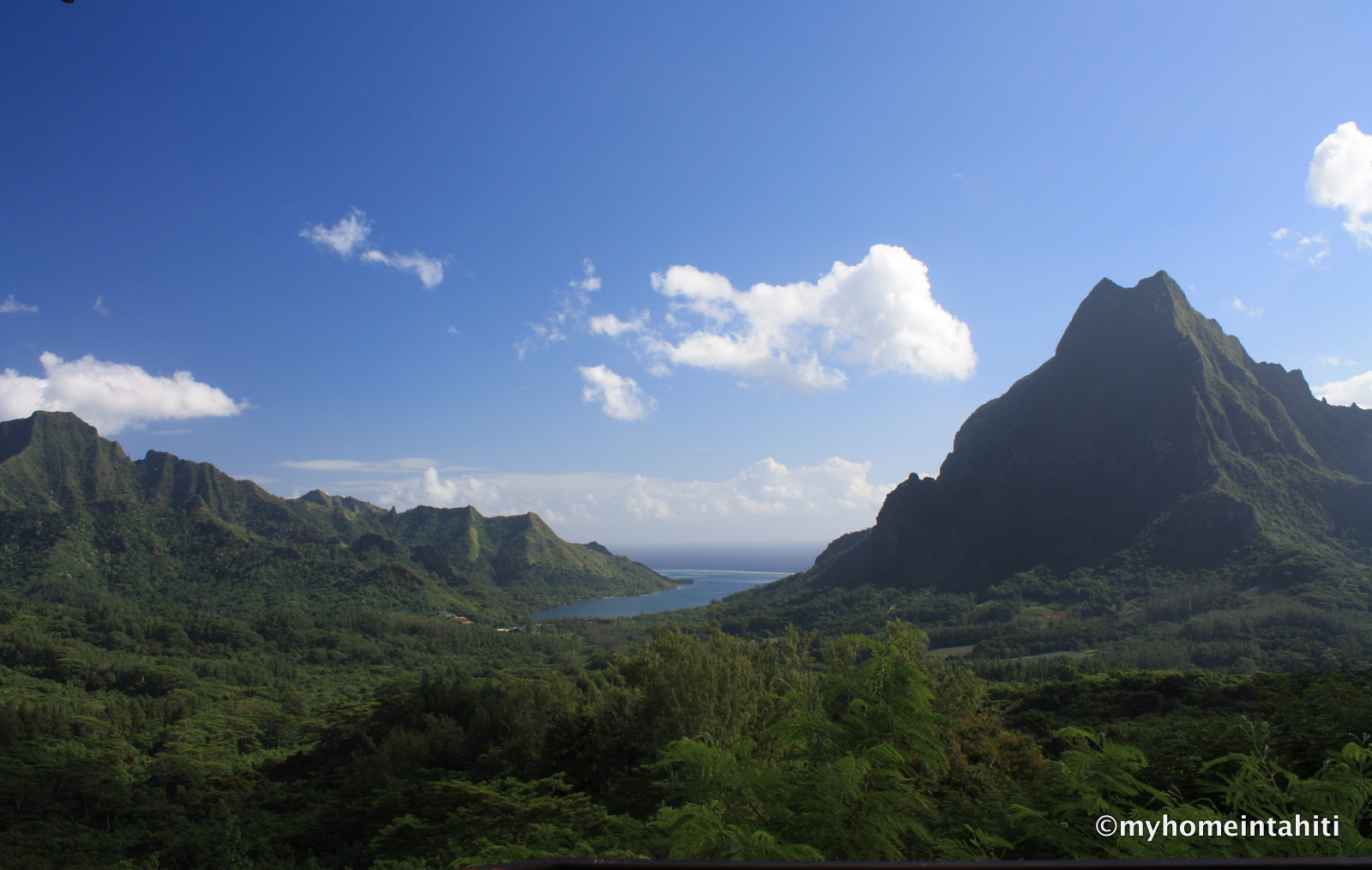 The Locale
Located only ten nautical miles from Tahiti, Moorea is easily accessible by ferry or plane from Papeete. This proximity, coupled with the island's receptive and neighborly nature, makes Moorea a favorite destination for couples, families and even locals. Still, Moorea has managed to maintain its small island feel despite this popularity and the presence of a few internationally branded resorts.
The Allure
The attraction toward Moorea comes as no surprise; the island is a geographical marvel. Eight voluminous mountain peaks rise from its translucent lagoon, creating a distinctive and rugged silhouette visible from the western coast of Tahiti. Splitting the northern shore are two symmetrical bays: Cook's (Paopao) and Opunohu Bay. The island is roughly shaped like a heart from overhead; and in the theme of love and romance, Moorea is one of the top honeymoon destinations in Tahiti—second only to Bora Bora.
Recreation
This unique landscape gives Moorea a reputation for being one of the best islands for adventure and activity—both on land and on the water. This means that, newlyweds aside, a Moorea vacation is ideal for families, too. Many resorts on the island offer kids programs and amenities, free meals and fun activities suited for children of all ages.
Popular lagoon excursions include snorkeling, paddle boarding, cruising and fishing. During mating season, August to October, we highly recommend a whale watching tour with resident marine biologist Dr. Michael Poole. Another incredible experience is an encounter at the Moorea Dolphin Center, the only natural refuge where you can swim and play with dolphins. For complete exhilaration, try parasailing or skydiving and enjoy unforgettable panoramic views of the island.
On land, you can discover quaint villages and beaches along the waterfront, or abundant pineapple plantations at the interior. It's very easy to rent a car and drive or even bike around the island in a day. You can also explore the scenic hillsides by Jeep, ATV or on foot. There are a variety of hiking trails suitable for everyone from the casual walker to the high intensity hiker. Regardless of how you prefer to get there, plan to see the view from Belvedere Lookout.
Other activities include golfing at the Moorea Green Pearl Golf Course, the only course in French Polynesia next to the Olivier Bréaud Golf Course in Tahiti; or visiting Moorea's Tiki Village for a traditional feast and authentic Polynesian dance show.
Final impression
Moorea is the pride and joy of French Polynesia. She may be considered Tahiti's little sister, but she steals the spotlight every time. The island is a true reflection of the laidback Tahitian lifestyle and the warm, welcoming character of French Polynesia and its people.
---
---